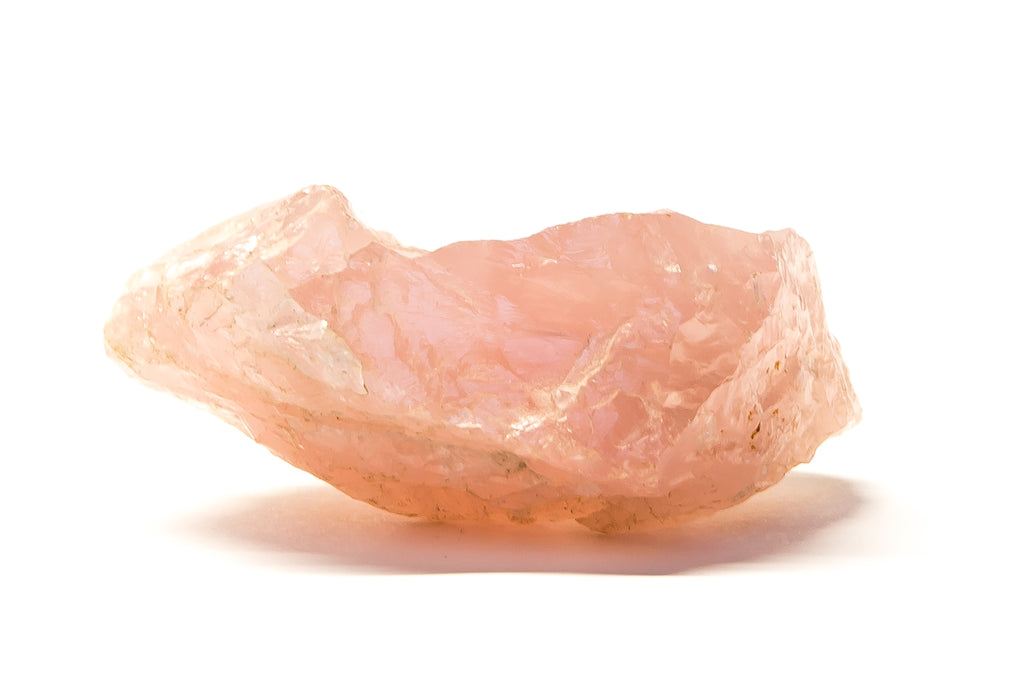 On The Desirability of Rose Quartz
Rose quartz is easily one of the most desired crystals on the market today, but really who can blame us.
In such a busy world during these tumultuous times— it is all but natural to seek something soothing. Rose quartz's primary power is compassion… for yourself and for others.
I always think of rose quartz as a mother. Not only would she do anything for you, but she wants to make sure that you are a capable human being.
Rose quartz's energy is soft but powerful. It's consistent like a river. It's vibrations work with your heart chakra and your eyes. 
It asks, "do you show love and care for yourself the way that you do others?"
Rose quartz is believed to be a gift from Cupid himself. So every time you see this pretty pink crystal, think about how love can be an arrow that protects and hunts just as much as it can be a kiss. 
Let's talk about how you can align yourself with the energy of love while adorning your body. 
Rose quartz earrings give you the ability to hear, really hear when someone is giving you grace or affection. I know it can be hard to take people at their word, but rose quartz separates flattery from true admiration and helps you receive.
A rose quartz mala is the perfect meditation tool for those seeking to heal their inner child. Mala beads are specific to healing and spiritual connection. They have a rich history that originates from Buddhist and Hindu traditions. Each strand consists of 108 beads and can be used kind of like how catholics use their rosaries. You pick a word and say it quietly to yourself 108 times as the meditation. Say "true love" to yourself 108 times while touching a rose quartz bead every time and I promise you, you'll start to believe that you're worthwhile. 
Malas work as necklaces or bracelets, just like Emily's other necklace styles.
A rose quartz pendant should be rested right above your heart chakra. It will stimulate your empathy and propel you toward kindness…for yourself and for others.
Rose quartz is a power tool in ritual as well. It's correspondences are the sun, the tarot card the lovers, and rose (of course!)
The sun is necessary for all life. And so is empathy and love. The shared vibration between the sun and rose quartz remind you that warmth is a powerful thing. In a world that is chaotic, everything revolves around love.
The lovers card can be misunderstood sometimes. It's not just about partnership or sex. It's about how the fool learns to interact with other people as he journeys toward self-actualization. It's a hard lesson to learn because not everyone is going to be kind to you as you commit to your spiritual path. But how YOU show up says a lot about who you are. 
Spiritual tools as powerful as rose quartz, will always draw you into that inner space of healing. A lot of folks who are interested in "woo woo" stuff can get hyper-focused on manifestation or banishing, but all of magic stems from within. And rose quartz helps you love that inner core so that you can be truly yourself in this life. 
Mind your magic xx,
Rhea from the Persistent Pestle
*Rose Quartz picture by Anil Öztas